ImaginAb, ARTMS partner to manufacture 89Zr CD8 ImmunoPET
By News Release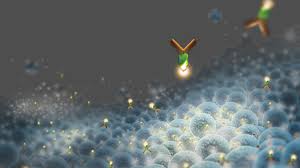 AgentImaginAb Inc., a leading clinical stage immuno-oncology imaging company, and ARTMS Products Inc., the global leader in the development of novel technologies which enable the production of the world's most-used diagnostic imaging isotopes, have entered a multi-year non-exclusive partnership to explore a novel radiochemistry manufacture of ImaginAb's lead asset 89Zr CD8 ImmunoPET.
Under the terms of the agreement, ARTMS' high-power technology will be deployed to enhance the manufacture of ImaginAb's proprietary antibody 89Zr-Df-IAB22M2C (89Zr CD8 ImmunoPET).
The CD8 ImmunoPET minibody binds to the CD8 receptor on human T cells and is used for non-invasive PET (positron emission tomography) imaging of CD8 T cells in patients as a pharmacodynamic and predictive marker for immunotherapy. Due to the zirconium-89 (89Zr) labeling of the minibody it can be visualized by PET imaging. ARTMS' flagship product, the QUANTM Irradiation SystemTM (QISTM), provides for cost-effective, decentralized, and local production of important medical isotopes, including 89Zr which is used for the labelling of ImaginAb's CD8 ImmunoPET agent.
This pioneering methodology of radiochemistry manufacture represents an innovative way to generate 89Zr which will allow for the local manufacture of a significant commercial scale leading to an increase in 89Zr supply as well as potentially expanding ImaginAb's supply sites. This new process of manufacturing 89Zr has the potential to be applied in the development of other assets in ImaginAb's pipeline.
As part of the research collaboration, ARTMS will run pilot and optimization studies to assess radiolabelling of ImaginAb's CD8 ImmunoPET minibody using this new methodology.
Commenting on the news, Ian Wilson, Chief Executive Officer of ImaginAb, said: "We are very excited to expand our manufacturing capabilities with ARTMS. ImaginAb's CD8 ImmunoPET technology is the most advanced CD8 PET tracer under clinical development, and this new collaboration has the potential to increase access of our technology to patients and partners alike."
Charles S. Conroy, Chief Executive Officer of ARTMS, added: "We are very pleased to join ImaginAb in the search and establishment of a novel and more efficient manufacturing process. This collaboration fits ARTMS' vision of being a leading manufacturer of the world's most needed medical radioisotopes. Our state-of-the-art technology platform and robust global quality-supply network make us uniquely qualified to support ImaginAb. ARTMS and ImaginAb share the same patient-focused mindset and dedication to producing products of the highest quality for patients."
Back To Top
---
ImaginAb, ARTMS partner to manufacture 89Zr CD8 ImmunoPET . Appl Rad Oncol.
By
News Release
|
April 08, 2020
About the Author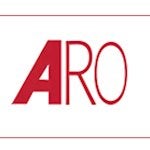 News Release