ImagingAb to Launch ImmunoPET Technology in China, Announces Phase IIb Study
By News Release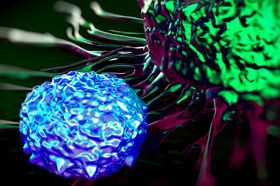 ImaginAb and DongCheng Pharmaceutical Group have formed a partnership to bring ImaginAb's CD8 ImmunoPET agent, zirconium Zr 89 crefmirlimab berdoxam product, into the Greater China market. While zirconium Zr 89 crefmirlimab berdoxam will be initially used in third party sponsored clinical trials, the goal will be to achieve market authorization.
ImaginAb CEO, Ian A Wilson stated, "ImaginAb aim to be a leading global imaging and radiotherapy company, and as such, China is an important market for our products. We are pleased to be working with DongCheng to deliver our diagnostic imaging to cancer patients in China. Our aim is to form a commercial partnership that will see us deliver our CD8 ImmunoPET agent to cancer patients in China. With DongCheng's vast experience in molecular imaging, they possess the technical experience and execution infrastructure to be an ideal clinical and commercial partner for ImaginAb in China."
DongCheng Pharmaceutical Group CEO, Grant Luo stated, "By partnering with ImaginAb, we are expected to bring in an ImmunoPET tracer to visualize cytotoxic CD8+ T cells in the tumor microenvironment, which may help accurately select and monitor the appropriate population receiving immune checkpoint inhibitor treatment and further promote the effectiveness of immunotherapy treatments.
We also hope to cooperate with clinical experts and pharmaceutical companies through our nationwide GMP nuclear pharmacies network, to help accelerate the clinical development and commercial launch of novel therapeutics with high clinical benefits and to address the patients' needs."
On signing of a definitive agreement, ImaginAb will receive a license fee and will be entitled to receive potential milestone payments and up to double digit royalties for the CD8 ImmunoPET License and Commercial Partnership for Greater China Market. No other terms were disclosed.
ImagingIB also announced it has formally launched a Phase IIb "iPREDICT" trial, as it continues on its path to filing for marketing approval of its pioneering CD8 ImmunoPET agent (zirconium Zr-89-crefmirlimab berdoxam).
The Phase IIb trial, called 'iPREDICT' (NCT05013099), aims to assess 'predictive' performance, the ability to measure clinical response in patients to immuno-oncology therapy, and builds on the data from the company's Phase IIa 'BOT' (Baseline On/Treatment) Trial, which completed enrollment last December.
Cancer types included in this Phase IIb study include Melanoma, Merkel Cell, Renal Cell, Non-Small Cell Lung Cancer and selected solid tumors.
The first patient has been imaged in the new trial with a target of enrolling 80 patients over 22 sites across US, Australia, and Europe. The study has received approval from national and local health authorities in the US and Australia and has approval pending for the first site in Europe. The first three sites, CARTI Cancer Center (Little Rock, Arkansas), the University of Washington (Seattle, Washington), and Hoag Cancer Center (Irvine, CA) are already open for enrollment.
According to the company, there is growing evidence to suggest CD8+ tumor infiltrating lymphocytes (TILs) are an important biomarker for prediction of response to immunotherapies. This has been an important factor in how ImaginAb has designed the 'iPREDICT' trial, with ImaginAb setting "response prediction" at the heart of the trial.
Regarding the study, Wilson commented, "We are extremely excited to announce the launch of 'iPREDICT' as we continue on our clinical development path and goal to achieve FDA approval of our novel CD8 ImmunoPET agent."
Back To Top
---
ImagingAb to Launch ImmunoPET Technology in China, Announces Phase IIb Study. Appl Rad Oncol.
By
News Release
|
January 26, 2022
About the Author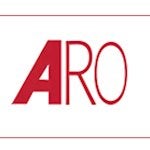 News Release