MD Anderson and Siemens Healthineers Collaborate on Program for Implementing Quantitative MR
By News Release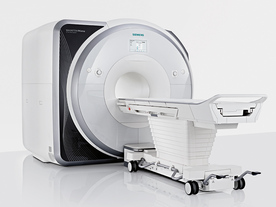 Siemens Healthineers and MD Anderson Cancer Center are collaborating on the development of a global education program focused on enabling the implementation of consistent, high-quality magnetic resonance (MR) imaging in radiation oncology. With courses for both clinical and administrative groups, the program aims to facilitate the safe adoption and broader clinical implementation of MR to improve outcomes for patients.
The effort is part of an ongoing strategic alliance, established in 2019, which strives to advance the integration of quantitative imaging across the patient journey and strengthen coordination of consistent imaging across diagnostic imaging and radiation oncology to guide cancer therapy.
In addition to the educational program, MD Anderson and Siemens Healthineers are collaborating to develop standardized MR protocols that will improve quantitative response assessment. The teams also are working to establish remote monitoring operations that will enable greater reach of advanced imaging studies at remote locations while maintaining consistent, high-quality image acquisition across all sites.
"Magnetic resonance holds great potential for characterizing tumors and tissues for personalized cancer treatment, including biological targeting for radiotherapy. However, a key step toward implementing precision medicine for every patient is ensuring consistent, quantitative measurement to meaningfully guide treatment decisions," said Caroline Chung, MD, associate professor of Radiation Oncology and Diagnostic Radiology at MD Anderson. "Through our alliance with Siemens Healthineers, we aim to promote and support standardization across fields and disseminate knowledge with a portfolio of evidence-based materials and courses to improve the quality of imaging and resulting care delivery across institutions."
Educational courses will be tailored to meet the needs of specific clinical and administrative audiences, designed to address varied levels of expertise. Course materials will be developed by MD Anderson experts from Radiation Oncology, Diagnostic Imaging, the School of Health Professions, and the Teaching Interprofessional and Simulation (TIPS) Education Center together with the team at Siemens Healthineers.
Training for clinical teams will include topics such as basic principles of image formation, functional imaging, protocol optimization and MR safety. Administrator training will center on financial considerations as well as optimizing teams and workflows for success. This educational offering will be available starting later this fall.
The training programs also will work to enhance education on remote operations. Siemens Healthineers and MD Anderson are implementing and expanding remote MRI scanning procedures across MD Anderson's locations in the Greater Houston area. Remote procedures, utilizing Siemens Healthineers' Virtual Cockpit software, will allow experts to monitor and manage scans occurring at other locations and to intervene when needed.
"Siemens Healthineers and MD Anderson have a long-standing relationship of working together on innovation," said David Pacitti, president and head of the Americas at Siemens Healthineers.
Back To Top
---
MD Anderson and Siemens Healthineers Collaborate on Program for Implementing Quantitative MR. Appl Rad Oncol.
By
News Release
|
September 30, 2021
About the Author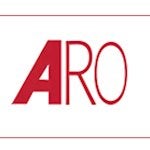 News Release