NCCN guidelines to be integrated into the Evinance Decision Support Platform
By News Release

The National Comprehensive Cancer Network (NCCN) is collaborating with Evinance to integrate the NCCN Clinical Practice Guidelines in Oncology (NCCN Guidelines) into the Evinance Decision Support Platform to allow for point-of-care access to treatment recommendations derived from the NCCN Guidelines.
"Integration of the NCCN Guidelines into Evinance's Decision Support system will directly benefit both clinicians and patients by offering evidence-based clinical recommendations at the point of care, as well as empowering patients to partake in the shared decision-making process to determine the best course of treatment for their disease," said Robert W. Carlson, MD, Chief Executive Officer, NCCN.
Through their health information technology platform, Evinance provides decision support and adherence tracking based on the leading evidence-based guidelines. With integration directly into the clinical workflow, the Evinance Decision Support Platform improves the shared decision-making process by using virtual patient paths to enhance communication so that doctors and patients can choose the best course of action, together.
"Clinicians cannot keep up with the exponential growth of new clinical information, and patients are overwhelmed with what they read online. Most institutions have no centralized, electronic method to provide answers to either group that meet the patient's needs and that ensure adherence to the latest protocols and treatment plans, which is also critical for reimbursement," said Chad Armstrong, Chief Executive Officer, Evinance. "This collaboration will ensure the latest evidence-based clinical recommendations are always available at the point of care, enabling better communication with patients."
The NCCN Guidelines are the recognized standard for clinical policy in cancer care and are the most thorough and most frequently updated clinical practice guidelines available in any area of medicine.
For more information about integration of NCCN Content into Health Information Technology, visit NCCN.org/HIT.
Back To Top
---
NCCN guidelines to be integrated into the Evinance Decision Support Platform. Appl Rad Oncol.
By
News Release
|
August 30, 2017
About the Author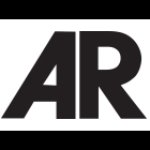 News Release