NYU Langone Health Researchers Launch Aethon Therapeutics with Venture Capital Firm
By News Release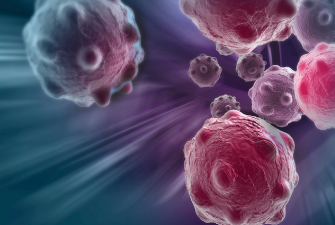 Researchers from NYU Langone Health's Perlmutter Cancer Center – Shohei Koide, PhD and Benjamin G. Neel, MD, PhD – have co-founded Aethon Therapeutics with Apple Tree Partners (ATP), a life sciences venture capital firm, to create novel antibodies designed to eliminate drug resistance by enabling the immune system to find and kill persistent cancer cells. Drs Koide and Neel are the inventors of the HapImmune immunotherapy platform that is Aethon's drug discovery engine. Aethon is funded with $30 million in Series A financing, $25 million of which comes from ATP. NYU Langone Health also participated in this funding round and holds equity in Aethon.
Raj Chopra, FRCP, FRCPath, FRSB, PhD, Head of Oncology for ATP, and a Venture Partner at the firm, is acting Chief Executive Officer for Aethon, and Paul Da Silva Jardine, PhD, an ATP Venture Partner, is acting Chief Scientific Officer for the new company, which is based in New York City. Seth Harrison, MD, ATP founder and managing partner, chairs Aethon's Board of Directors. Drs. Koide and Neel are scientific advisors to Aethon.
"ATP worked with Drs Koide and Neel to establish Aethon because we were struck by the novelty of their original observation: That when covalent inhibitors bind to their target proteins inside cancer cells, they produce a peptide conjugate 'beacon' that is delivered only to the surface of cancer cells, not to healthy cells. Aethon has discovered customized antibodies that home in on that beacon, making the cancer cells vulnerable to attack," Dr Chopra said. "Aethon is moving quickly to advance programs focused on combinations with KRAS and EGFR inhibitors, and over the mid to long term we plan to develop other bespoke drug-antibody combinations."
Aethon's proprietary HapImmune platform is a mechanism to increase the antigenicity of any cancer-specific protein that can be targeted with any covalent drug and presented by the major histocompatibility complex (MHC), an essential component of the adaptive immune system. The antibodies produced via the HapImmune platform are designed to activate T cells that will specifically kill tumor cells. HapImmune uses NYU Langone Health's proprietary repertoire of 100 billion synthetic antibody sequences to find antibodies that recognize drug-peptide complexes (haptens) presented by MHC molecules while avoiding binding to wild-type (e.g., drug-free) peptides on the same MHCs or to the free drug.
The chosen antibodies are then reformatted into custom bi-specific T cell engagers, with one recognition arm directed toward the drug-peptide: MHC and the other toward T cell surface proteins, to recruit T cells to attack the tumor cells. In vitro studies have shown that such engineered antibodies can selectively kill drug-treated resistant tumor cells. The HapImmune platform is described in an article published online recently in Cancer Discovery, a journal of the American Association for Cancer Research.
Back To Top
---
NYU Langone Health Researchers Launch Aethon Therapeutics with Venture Capital Firm. Appl Rad Oncol.
By
News Release
|
January 09, 2023
About the Author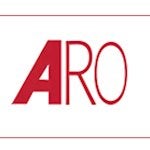 News Release