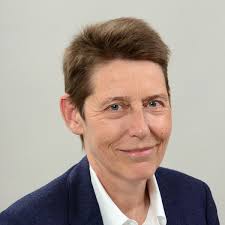 Combining a new class of radioenhancer nanoparticle with radiation therapy treatment has produced exciting results in patients with locally advanced soft-tissue sarcoma. In a randomized international trial, twice as many patients receiving this presurgical treatment achieved a pathological complete response compared to those receiving only radiation therapy. The preliminary outcomes of this pioneering clinical trial, described in the August 2019 issue of The Lancet Oncology, potentially represent a viable new treatment option for sarcoma and a variety of other cancers.1
Pathologically complete responses are rarely achieved from radiation therapy delivered preoperatively for patients with locally advanced soft-tissue sarcoma, and this was also true for the study, with only 8% of participants achieving this. But with the addition of the nanoparticle injection, the percentage doubled to 16%.
Radioenhancers amplify energy deposits, which excite and ignite atoms and molecules of irradiated tissue, causing direct or indirect DNA damage and cell death. Radioenhancer nanoparticles can augment cell damage when injected directly into a tumor and exposed to ionizing radiation.
NBTXR3 (Nanobiotix) is a first-in-class 50 nm nanoparticle composed of crystalline hafnium oxide (HfO2) functionalized by a negatively charge phosphate coating. It is a suspension of nanoparticles composed of HfO2 crystallites and phosphate groups in an aqueous medium. In a phase 1 study, lead author Sylvie Bonavlot, MD, (pictured above) chief of service in the Department of Surgery of Institut Curie in Paris, France, had determined that a single administration of NBTXR3 into a soft-tissue sarcoma tumor was technically feasible with acceptable toxicity.2
The phase 2-3 Act.In.Sarc trial involved 32 cancer centers in 11 countries. A total of 126 patients with locally advanced soft-tissue carcinoma of the trunk wall (16%), a leg (74%), or an arm (10%), with a World Health Organization (WHO) performance score of 0-2, and a life expectancy of at least 6 months had been randomly assigned prior to surgery to receive either radiation therapy treatment (50 Gy in 25 fractions) or an injection of NBTXR3 1-5 days before starting the same radiation therapy treatment.
The proportion of patients achieving pathologically complete response was the primary endpoint. The researchers defined this as "the presence of < 5% residual malignant viable cells."
"We chose pathological complete response as our primary endpoint because it is the most objective parameter to evaluate biological efficacy and can provide a more rapid answer about the benefit of this new class of radioenhancer compared with survival endpoints," wrote the authors. "Furthermore, pathological complete response is a relevant endpoint for the evaluation of response to preoperative treatment, and is already used in other settings such as high-risk breast cancer and locally advanced rectal cancer."
With patients being followed for 24 months after surgery, data is still being collected for secondary endpoints. These include the proportion of patients who achieve a complete or partial response; the proportion of patients with R0 resection; the proportion of patients requiring limb amputation; changes in tumor volume; and the histological appearance of the tumor in terms of hyalinization, fibrosis, necrosis, and tumor infarction. Safety of NBTXR3 is also being assessed. The authors also are conducting long-term efficacy analyses to determine the proportion of patients with local recurrence and the time to distant recurrence at 12 and 24 months.
Ninety patients were enrolled in the radiation therapy only group, and all but 2 completed the treatment.
The authors reported that of the 89 patients in the NBTXR3 group, 81% received between 80% and 100% of the planned dose, 8% received more than the planned dose, and 11% received less than 80%. Underdosage was primarily attributed to pain from injections, which ranged from 2 to 40 needle punctures. All but 1 patient completed the radiation therapy treatment.
The largest percentage of NBTXR3-group patients who achieved a pathologically complete response had grade 3 and grade 2 tumors, at 9% and 8%, respectively. By comparison, only 1% and 2%, respectively, of patients in the radiation-therapy-only group achieved this.
In addition, 77% of the patients in the NBTXR3 group compared to 64% in the radiation-therapy-only group achieved R0 margins.
Nine patients experienced serious adverse events, predominantly hypotension associated with NBTXR3. Thirty-five percent experienced lesser adverse events, including pain at the injection site, tumor pain, and hematoma or ecchymosis. The authors said the adverse events were comparable to those reported in the original phase 1 efficacy study.
REFERENCES
Bonvalot S, Rutkowski PL, Thariat J, et al. NBTXR3, a first-in-class radioenhancer hafnium oxide nanoparticle, plus radiotherapy versus radiotherapy alone in patients with locally advanced soft-tissue sarcoma (Act.inSarc): a multicentre, phase 2-3, randomised, controlled trial. Lancet Oncol. 2019;20(8):1148-1159.
Bonvalot S, Le Pechoux C, De Baere T, et al. First-in-human study testing a new radioenhancer using nanoparticles (NBTXR3) activated by radiation therapy in patients with locally advanced soft tissue sarcomas. Clin Cancer Res. 2017;23(4):908-917.
Back To Top