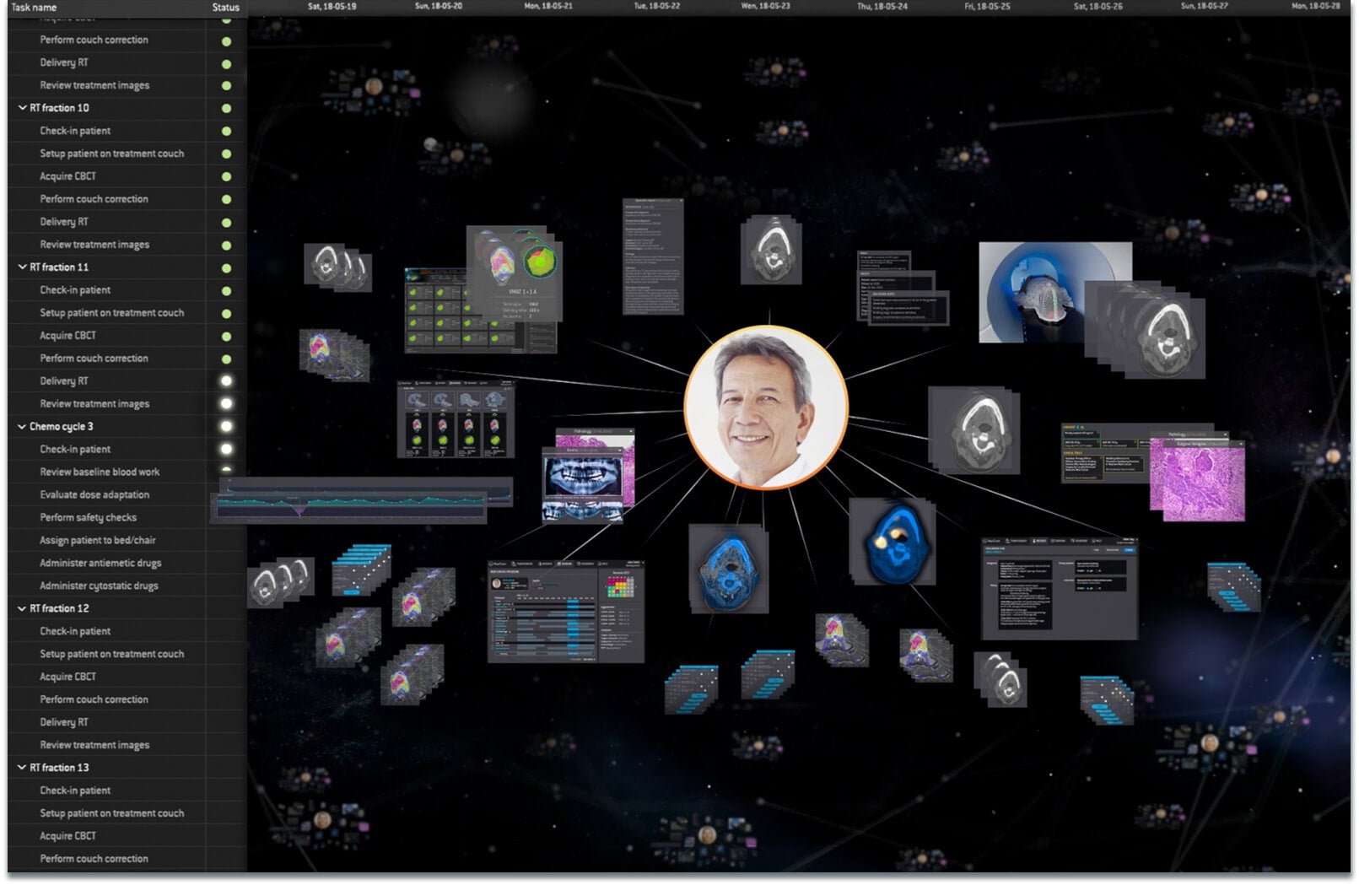 RaySearch Laboratories AB has released a new version of RayCare® 3B* with new features and enhancements throughout the system. The oncology information system (OIS) has been developed in partnership with leading oncology centers globally.
RayCare 3B provides new features for managing radiation treatment planning. A plan overview workspace enables further automation of the planning process by utilizing RayCare® workflows and tasks to trigger RayStation®* scripts. Enhanced automation capabilities help reduce the risk of errors, increase treatment planning efficiency, and promote consistency. The new features are also available in the RayCare Flow product license, a productivity package that can be used in co-existence with existing OIS software.
The patient chart has been extended to include workspaces for managing medications, problems and allergies, as well as a comprehensive overview of all patient-related notes and messages. This version offers improved workflow management, task-based offline image review for 2D/3D images, scheduled rules for PACS, and enhanced interoperability with hospital information systems using standardized interfaces.
Eeva-Liisa Karjalainen, Chief Functionality Owner RayCare, RaySearch, says: With the addition of task-based support for scripting we are now in a position to automate all steps in the workflow from planning image acquisition up to treatment plan approval. I am very excited to see how this advanced automation support can transform clinical workflows."
Johan Löf, founder and CEO, RaySearch, says: "RayCare is developing quickly to provide more comprehensive treatments in RayCare and RayStation, as well as a more integrated user experience. Looking forward, additional updates will be made during 2020 as part of our ongoing drive to connect and support the entire range of treatment technologies available in the fight against cancer."
RayStation 9B release adds support for chemotherapy planning
RaySearch Laboratories AB (publ) announces the release of RayStation® 9B*. The latest version of its innovative treatment planning system offers several enhancements, including support for chemotherapy planning and next-level machine learning capabilities, as well as further integration with its oncology information system RayCare®*.
Support for chemotherapy is among the significant enhancements of the latest version of the treatment planning system RayStation. Other features of RayStation 9B, the second major update this year, involves deep learning segmentation using multi-modality images and machine learning capabilities enabling planning for multi-beam set plans. These enhancements enable powerful automation for even more treatment set-ups.
RayStation 9B introduces support for medical oncology with a new module for management and prescription of chemotherapy treatments. This includes tools to build a library of medical oncology regimen templates, to be used and adapted for individual patients, cycle-by-cycle approvals, and report generation for use during treatment administration. Additional tools include those for registering, activating and inactivating active substances to be used.
RayStation 9B includes real-time tracking and motion management support for TomoHelical plans (Synchrony®), as well as VSim plan approval and the ROI protect option for VMAT. Enhancements for particle therapy include support for Siemens Dual Energy CT in dose calculation, seated treatments, and full support for Hitachi proton treatment machines and Toshiba carbon ion systems. Also, the speed in Multi-Criteria Optimization for protons is significantly improved by the use of cached spot doses.
Improved support for large image datasets and further integration with RayCare, such as the possibility to run RayStation scripts from tasks in the oncology information system, is also included in the new release.
Johan Löf, founder and CEO of RaySearch, says: "With each new version of our RayStation software, we are advancing patient treatment planning with innovation and the latest in digital technology. Adding support for chemotherapy is the first application of RayStation outside of radiation therapy and it signifies important broadening of our support for comprehensive cancer care."
* Subject to regulatory clearance in some markets.
Back To Top