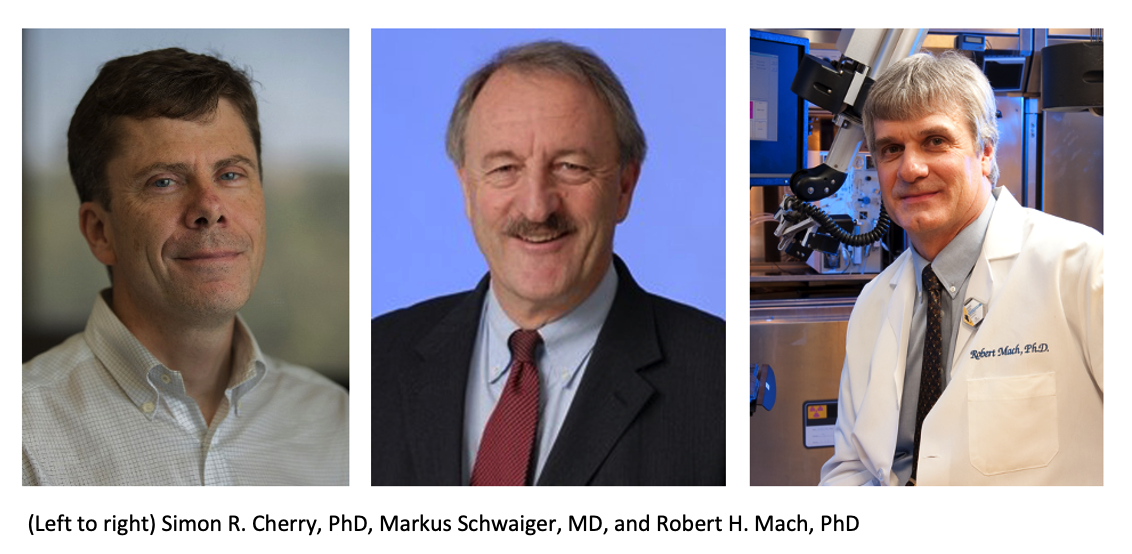 The Society of Nuclear Medicine & Molecular Imaging (SNMMI) announced several awards in research, science and contributions to the field at its 2022 annual meeting.
Robert H. Mach, PhD, has been named the 2022 recipient of the prestigious Paul C Aebersold Award. Mach is the Britton Chance Professor of Radiology and director of the PET Radiochemistry Program at the University of Pennsylvania in Philadelphia, Pennsylvania.
Mach has spent the majority of his career developing PET radiotracers to study the molecular basis of disease, and his research has spanned the fields of substance abuse, neurology, oncology and cardiovascular disease. Mach's major contributions to the field include the use of PET to identify the role of socially derived stress on dopamine receptor function; identification of the role of a ternary complex between the sigma-2 receptor/TMEM97, LDL receptor, and progesterone receptor membrane component 1 (PGRMC1) in providing the high levels of cholesterol needed to support tumor cell proliferation; and the use of computational chemistry methods to study small molecule-protein interactions in the design of PET radiotracers. There are several ongoing clinical trials with five different radiotracers developed in his lab.
Upon hearing of this recognition, Mach commented, "It truly is an honor to be recognized by my colleagues and SNMMI for the Aebersold Award. This would have not been possible without the contributions of a very talented group of graduate students, postdocs and research collaborators over the course of my career."
Markus Schwaiger, MD, a scientist known for his contributions to cardiac PET imaging, has been named as this year's recipient of the Georg Charles de Hevesy Nuclear Pioneer Award.
Schwaiger is recognized for his significant work in multimodal imaging to visualize and quantify biologic processes. His played a key role in the advancement of nuclear cardiology, focusing on molecular mechanisms to develop novel quantitative methods and radiotracers. His translational approach included both preclinical and clinical trials, resulting in the creation of novel diagnostic and image-guided therapeutic paradigms. Schwaiger's research interests also included oncologic PET, as well as the diagnosis and treatment of thyroid endocrine and neuroendocrine diseases.
"I am honored to receive SNMMI's Georg Charles de Hevesy Nuclear Medicine Pioneer Award," said Schwaiger. "At every stage throughout my career I have had the pleasure of working with very talented colleagues who inspired and supported me. Together we have advanced the field of nuclear medicine and molecular imaging. Now, I am excited to observe and to applaud what the next generation of researchers in nuclear medicine will discover."
Simon R Cherry, PhD, known for his pioneering work in the development of PET technology and co-development of the EXPLORER total-body PET/CT scanner, was awarded the Benedict Cassen Prize. This honor is awarded every two years by the Education and Research Foundation (ERF) for Nuclear Medicine and Molecular Imaging in recognition of outstanding achievement and work leading to a major advance in nuclear medicine science.
"Dr. Cherry has dedicated his whole career to advancing molecular imaging," said ERF President Munir Ghesani, MD, FACNM, FACR. "This award is a wonderful recognition of his seminal contributions to nuclear medicine instrumentation and molecular imaging generally, including his pioneering advancement of small-animal PET, PET/MRI hybrid imaging, and total-body PET."
During a special plenary session at SNMMI's Annual Meeting, Cherry presented the Cassen Lectureship titled "A Matter of Time." In the lecture, he discussed time and its role in nuclear medicine, from historical developments occurring over decades to technologies that can detect photons with a precision of tens of picoseconds.
"It is a tremendous honor to receive the Benedict Cassen Prize," Cherry commented. "In our quest to develop much more sensitive PET systems, we hope to improve our understanding of the human body, in both health and disease, and open up future applications for the field of molecular imaging, while at the same time improving diagnosis and disease management for patients today. These new systems that are being developed by us and others are the logical and ultimate manifestation of Benedict Cassen's pioneering work on organ and body imaging, and it is therefore particularly meaningful to receive an award named after him."
Cherry is a founding member of the Society for Molecular Imaging (now the World Molecular Imaging Society) and an elected fellow of six professional societies, including the Institute for Electronic and Electrical Engineers (IEEE) and the Biomedical Engineering Society (BMES).
Back To Top