SRS for pediatric vs adult brain arteriovenous malformations: A multicenter study
By News Release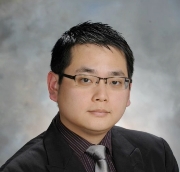 Winner of the Cerebrovascular Section Best Clinical Scientific Paper, Ching-Jen Chen, MD, (pictured left) presented his research, Stereotactic Radiosurgery for Pediatric versus Adult Brain Arteriovenous Malformations: A Multicenter Study, during the 2019 American Association of Neurological Surgeons (AANS) Annual Scientific Meeting held April 13-17 in San Diego.
The aim of this international, multicenter, retrospective, matched-cohort study is to directly compare the outcomes after stereotactic radiosurgery (SRS) for brain arteriovenous malformations (AVM) in pediatric vs. adult patients.
Researchers performed a retrospective review of AVM patients who underwent SRS at eight institutions participating in the International Gamma Knife Research Foundation (IGKRF) from 1987-2014. Patients were categorized into pediatric (<18 years old) and adult (≥18 years old) cohorts and matched in a 1:1 ratio using propensity scores. Favorable outcome was defined as AVM obliteration, no post-SRS hemorrhage and no permanently symptomatic radiation-induced changes (RIC).
The outcomes following SRS for comparable AVMs in pediatric versus adult patients were not found to be appreciably different. SRS remains a reasonable treatment option for appropriately selected pediatric AVM patients who harbor a high cumulative lifetime hemorrhage risk. Age appears to be a poor predictor of AVM outcomes after SRS.
Author Block: Ching‑Jen Chen, MD (Charlottesville, Va.); Dale Ding, MD; Hideyuki Kano, MD; David Mathieu, MD; Douglas Kondziolka, MD; Rafael Rodriguez‑Mercado, MD; Inga Grills, MD; Gene Barnett, MD; Caleb Feliciano, MD; Dade Lunsford, MD; Jason Sheehan, MD, PhD.
Disclosure: The author reported no conflicts of interest.
Back To Top
---
SRS for pediatric vs adult brain arteriovenous malformations: A multicenter study. Appl Rad Oncol.
By
News Release
|
April 16, 2019
About the Author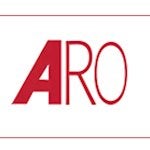 News Release