Surgically targeted brachytherapy: A prospective trial in 79 recurrent, previously irradiated intracranial neoplasms
By News Release

Winner of the Mahaley Clinical Research Award, Peter Nakaji, MD, FAANS, (pictured left) presented his research, Surgically Targeted Radiation Therapy: A Prospective Trial in 79 Recurrent, Previously Irradiated Intracranial Neoplasms, during the 2019 American Association of Neurological Surgeons (AANS) Annual Scientific Meeting April 13-17 in San Diego.
Resection alone is typically insufficient for recurrent, previously irradiated intracranial neoplasms and repeat adjuvant external beam radiation treatment (EBRT) is often contraindicated. For these reasons, researchers prospectively evaluated the combination of maximum safe resection (R) and surgically guided collagen tile brachytherapy (TBT) in this cohort of patients. This study differed from older studies in that the isotope used, Cesium 131, has a shorter half-life than that used a generation ago, and the brachytherapy seed spacing is achieved by imbedding the sources in a collagen carrier.
According to researchers, "We believe that this new technology is fundamentally different from the older brachytherapy studies in both the isotope and the spacing, and this is what has given us our favorable results across a range of tumor types."
At the end of the study, it was found that surgically targeted tile brachytherapy exhibited good site local control (LC) and overall survival (OS) with complication rates comparable to existing treatments. This study adds to recent studies supporting the use of brachytherapy for neurosurgical disease. This treatment could expand the therapeutic options for this difficult cohort of patients.
Author Block: Peter Nakaji, MD, FAANS (Phoenix); Emad Youssef, MD; Christopher Dardis, MD; Kris Smith, MD; Dilini Pinnaduwage, PhD; David Brachman, MD
Disclosure: The author reported no conflicts of interest.
Back To Top
---
Surgically targeted brachytherapy: A prospective trial in 79 recurrent, previously irradiated intracranial neoplasms. Appl Rad Oncol.
By
News Release
|
April 16, 2019
About the Author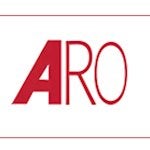 News Release