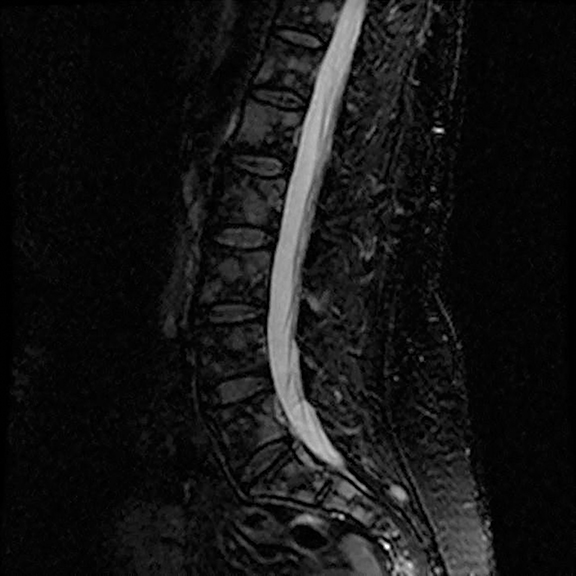 Thanks to ongoing improvements in cancer treatments, patients with advanced cancer are surviving longer. A downside, however, is that more patents are developing metastases, the majority of which are bone. As a result, palliative radiation therapy (RT), a well-established treatment for bone metastases, is becoming increasingly important.
Palliative RT is performed primarily to relieve bone pain, and to prevent pathologic fractures and spinal cord compression. Oncotarget has published a concise summary of the role of palliative RT in the management of bone metastases, written by Italian radiation oncologists at the Policlinico Umberto I "Sapienza" University of Rome.1 They describe the value of treatment, types of fractionation schedules, typical responses to treatment, and acute treatment-related toxicities. The authors explain the benefits of 3-dimensional conformal radiation therapy (3D-CRT), stereotactic body radiation therapy (SBRT) and re-irradiation. The article is written in an easily readable format appropriate for patients and primary care physicians.
The value of palliative RT for bone metastases as an effective treatment producing a rapid response is reinforced by a secondary analysis by University of Toronto radiation oncologists of the findings of 26 published clinical trials. More than two-thirds of patients who had an overall response and half of patients who had a complete response experienced pain relief as early as the 10th day following a single 8 Gy fraction in the treatment of painful uncomplicated bone metastases.2,3
Glasgow Prognostic Score for palliative RT
The Glasgow Prognostic Score (GPS) provides relevant prognostic information to radiation oncologists, according to research conducted in Norway of more than 700 patients who received palliative RT at Nordland Hospital in Bodø.4 Such prognostic information can help physicians determine appropriate radiation therapy treatment for patients, given the abundance of fractionation regimens and techniques available.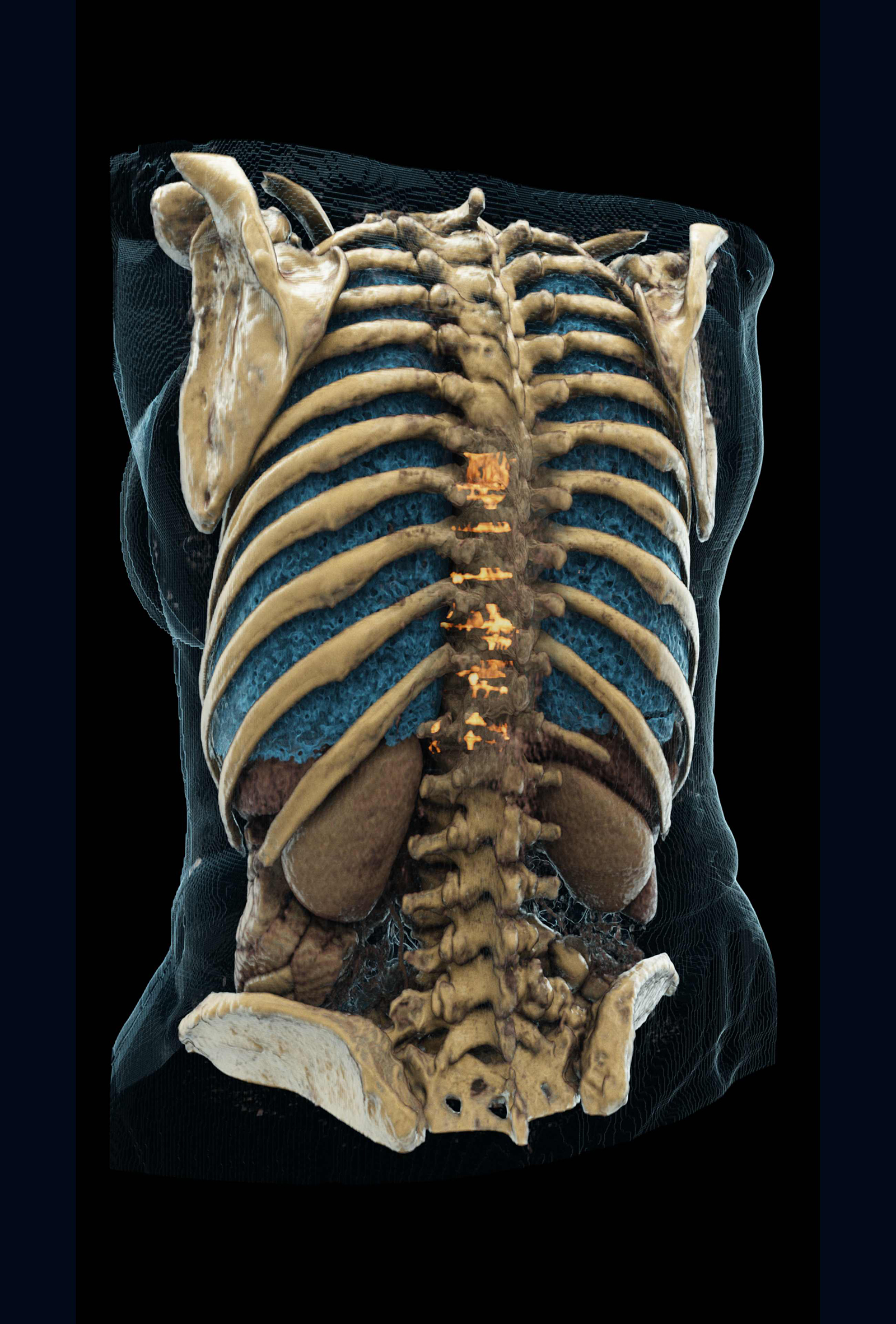 The research team, led by Professor Carsten Niedler, MD, of the Department of Oncology and Palliative Medicine at Nordland Hospital, evaluated the ability of GPS to predict survival in 703 patients. For this patient cohort, the median time from an initial cancer diagnosis to palliative RT was 2 years. The majority (57%) of patients had skeletal metastases, developed from prostate cancer (26%), nonsmall cell lung cancer (22%), and breast cancer (13%).
The authors determined that an increasing GPS score was associated with a higher likelihood of anemia, leukocytosis, and thrombocytosis. Strong associations between GPS and performance status were identified. More patients with GPS 2 were not able to complete their prescribed course of radiation therapy compared with patients who had a 0 or 1 GPS. Based on their findings, the authors recommend that patients with higher GPS scores be prescribed single fraction or short course palliative RT treatments.
Palliative RT: Poor outcomes for colorectal cancer patients
Radiation oncologists from Heidelberg, Germany, analyzed the stability of osteolytic spinal bone metastases in 94 colorectal cancer patients after receiving palliative RT treatment.5 The patients received treatment at the University Hospital Heidelberg between 2000 and 2014.
Principal investigator Harald Rief, MD, and colleagues write that impaired stability of metastatic vertebral bodies can result in severe complications as well as pain that can significantly affect quality of life. They wanted to determine if radiation therapy could impact the stability of spinal metastases.
The authors determined that the treatment had minimal benefit for this patient cohort, 63% of whom had unstable bone metastases of the thoracic or lumbar spine. Only 9% of the bone lesions responded positively to palliative RT within 6 months of treatment, with significant stabilization and reossification. However, only 39% of patients survived for 6 months.
Based on their findings, the authors suggest that short fractionated treatment schedules of RT may be preferable, particularly for patients with a Kamofsky Performance Score (KPS) of < 70%. They also noted improved bone survival in patients who received chemotherapy and/or bisphosphonate therapy in addition to RT.
Effectiveness of reirradiation
A retrospective study from Japan assessed clinical results of 98 patients who underwent re-irradiation for treatment of pelvic or spine bone metastases.6 The patients received either 3D-CRT, IMRT or SBRT at 1 of 5 cancer treatment centers in Japan over 4 years starting in April 2010. The median time interval from initial radiation therapy to re-irradiation treatment was 439 days, and the median duration of patient follow up was 265 days. Forty-two percent of the patients were alive at the time of final follow up.
Lead author Gen Suzuki, MD, of the Department of Radiation Oncology in the Graduate School of Medical Science of Japan's Kyoto Prefectural University of Medicine, and co-authors reported that re-irradiation was associated with a comparatively acceptable rate of severe adverse events. Only 2 patients developed grade 3-4 late adverse events (grade 3 ileus and radiation-induced injury to the cauda equina) among the 82 patients who survived longer than 60 days following treatment.
No patients treated with IMRT developed severe toxicities. Based on this and other recent findings, the authors suggest that IMRT or SBRT is safer for patients than 3D-CRT.
The authors were unable to evaluate the level of pain relief provided by re-irradiation due to inconsistencies of data collection by the different institutions. They reported that the overall survival rate 1 year following treatment was 36%, and concluded that re-irradiation for spine or pelvic bone metastases "is a relatively acceptable option with low risk of anticipated severe adverse events, particularly for patients with good performance status following a long disease-free interval."
REFERENCES
De Felice F, Piccioli A, Musio D, et al. The role of radiation therapy in bone metastases management. Oncotarget. 2017;8(15):25691-25699.
Malek L, Chow E, Simone II CB. Speedy response can be achieved from palliative radiotherapy in the treatment of painful uncomplicated bone metastases. Ann Palliat Med. Published online May 26, 2017.
McDonald R, Ding K, Brundage M. Effect of radiotherapy on painful bone metastases: a secondary analysis of the NCIC Clinical Trials Group Symptom Control Trial SC.23. JAMA Oncol. 2017;3(7):953-959.
Niedler C, Mannsåker B, Dalhaug A, et al. The Glasgow Prognostic Score: useful information when prescribing palliative radiotherapy. Mol Clin Oncol. 2017;6(6):811-816.
Bostel T, Förster R, Schlampp I, et al. Spinal bone metastases in colorectal cancer: a retrospective analysis of stability, prognostic factors and survival after palliative radiotherapy. Radiat Oncol. 2017;12(1):115.
Suzuki G, Yamazaki H, Aibe N, et al. Clinical outcome of patients treated with re-irradiation for spine or pelvic bone metastasis: A multi-institutional analysis of 98 patients. Mol Clin Oncol. 2017; 6(6):871-875.
Back To Top