Three-year Campaign Launched to Close the Gap in Cancer Care
By News Release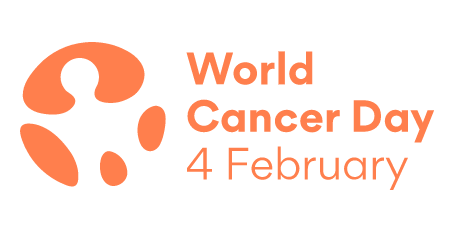 The Union for International Cancer Control (UICC) will launch a new three-year campaign for World Cancer Day on February 4 that brings together individuals, organizations and governments around the world in an effort to create awareness and help close the gap in cancer care. The campaign highlights the significant barriers related to socioeconomic factors, stigma and discrimination that prevent many people around the world from accessing life-saving preventive services, diagnostics, treatment and care. These barriers lead to wide discrepancies in the risks of developing and surviving cancer.
"By 2030, it is estimated that 75% of all premature deaths due to cancer will occur in low- and middle-income countries," said Professor Anil d'Cruz, President of UICC and Director of Oncology at Apollo Hospitals, India. "Importantly, this care gap is not only between high- and low-resource settings. Disparities exist within most countries among different populations due to discrimination or assumptions that encompass age, cultural contexts, gender norms, sexual orientation, ethnicity, income, education levels and lifestyle issues. These factors potentially reduce a person's chance of surviving cancer – and they can and must be addressed."
The COVID-19 pandemic has caused significant disruptions to cancer services and exacerbated existing health inequities, with a high risk of seeing an increase in cancers diagnosed at a later stage and therefore cancer-related deaths.
The 2022-2024 World Cancer Day campaign is designed to raise awareness about this "cancer care gap" and ask for greater equity. The campaign calls on the cancer community, governments and health care providers to take actions adapted to national needs and resources to reduce inequity and improve access to cancer services:
Acknowledge and address the social determinants of health that constitute many of the barriers to equitable care within countries.
Develop person-centered, inclusive public health policies that take into account the specificities and needs of different populations based on ethnicity, gender, age, sexual orientation, disability, geographical location, education and income.
Implement comprehensive, resource-efficient national cancer control plans integrated into universal health coverage schemes that take a community-based, participatory approach.
Establish robust data registries that provide public health authorities with a clear picture of a country's cancer burden and needs.
Engage in community outreach and provide transportation, accommodation and childcare support to facilitate effective access to health services for rural populations.
Expand the use of technological innovations (digital health, mobile screening units, self-sampling test kits) and provide the necessary resources (staff, training and support) so that they can be more widely used.
"The COVID-19 pandemic has deepened health inequities and created an even greater need for action to mitigate the adverse impact on cancer incidence and survival," said Dr. Miriam Mutebi, Member of the Board, UICC and Consultant Breast Surgical Oncologist, Clinical epidemiologist and health systems researcher, Aga Khan University Hospital, Kenya. "Understanding and addressing the social determinants of health and their impact on cancer can considerably improve outcomes for at-risk populations, particularly for cancers that can be more easily detected and treated such as cervical, breast, colorectal and childhood cancers."
Efficient and widely accessible cancer services will save countless individuals from a premature and often painful death. Greater equity in health care will also strengthen families and communities, benefit the economy with greater workforce participation and offer net savings to health budgets.
"As individuals, as communities, we can and must come together and break down barriers," said Dr Cary Adams, CEO of the UICC. "We have achieved a lot in the last decade in cancer care and control around the world but not addressing inequities in society is slowing our progress. Closing the care gap is about fairness, dignity and fundamental rights to allow everyone to lead longer lives in better health."
Back To Top
---
Three-year Campaign Launched to Close the Gap in Cancer Care . Appl Rad Oncol.
By
News Release
|
January 19, 2022
About the Author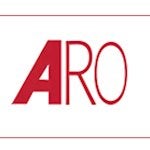 News Release