Trial Shows Promising Combination Therapy for Pancreatic Cancer
By News Release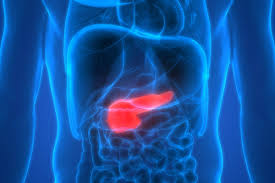 Newly announced data from Oncolytics Biotech indicate that pelareorep-checkpoint inhibitor combination therapy show anti-cancer activity in difficult-to-treat pancreatic cancer patients.
The data are from a phase 2 trial evaluating pelareorep in combination with the PD-1 inhibitor pembrolizumab (KEYTRUDA) in pancreatic adenocarcinoma patients who progressed after first-line treatment. Findings from the trial indicate that pelareorep and pembrolizumab synergize and show anti-cancer activity in these patients, which is mediated through the complementary immunotherapeutic effects of the two agents.
"These results are very promising, particularly considering the extremely challenging patient population enrolled in the trial. That we saw a response signal in select patients, despite the absence of chemotherapy, provides evidence of the considerable anti-cancer activity of pelareorep-pembrolizumab combination therapy," said Principal Investigator, Devalingam Mahalingam, MD, PhD, Associate Professor of Medicine at The Northwestern University Feinberg School of Medicine and a member of the Robert H. Lurie Comprehensive Cancer Center of Northwestern University. "We notably observed an association between treatment-induced anti-cancer immune responses and improved tumor control in some patients, which demonstrates pelareorep's underlying immunologic mechanism of action and validates the strategy of combining it with checkpoint inhibition. I look forward to discussing these data with the scientific community at the upcoming ASCO conference and to the continued evaluation of pelareorep-checkpoint inhibitor combination therapy in select patients with pancreatic and other gastrointestinal cancers."
The data will be featured in an upcoming electronic poster presentation at the virtual 2021 American Society of Clinical Oncology (ASCO) Annual Meeting from June 4 – 8, 2021. The poster represents an update based on additional data that was collected after the cutoff date used for the poster's corresponding abstract. Key data and conclusions that will be featured in this upcoming poster include:
Disease control was achieved in 42% (5/12) of patients, with one patient achieving a partial response and four patients achieving stable disease
On-treatment tumor biopsies showed pelareorep replication and increased infiltration of CD8+ T cells and PD-L1+ cells relative to pre-treatment samples
Patients achieving disease control showed reductions in pro-tumor regulatory T (T­reg) cells in the peripheral blood and tumor tissue compared to those with progressive disease
Patients achieving disease control showed increased activation of anti-cancer CD8+ T cells in the peripheral blood compared to those with progressive disease
Pelareorep-pembrolizumab combination therapy was found to be well tolerated, with most treatment-related adverse events being grade 1 or 2
Bin Zhang, MD, PhD, Professor at The Northwestern University Feinberg School of Medicine, commented, "These data show that pelareorep can train the immune system to target pancreatic cancer while simultaneously promoting the infiltration of T cells into the tumor and remodeling the tumor microenvironments (TMEs) to be less immunosuppressive. This positions pelareorep to synergistically combine with both checkpoint inhibitors as well as a broad range of other immuno-oncology agents."
"The findings from this study highlight the broad applicability of pelareorep's immunotherapeutic mechanism of action as they are consistent with what has been seen in clinical trials in other indications such as breast cancer," added Thomas Heineman, MD, PhD, Global Head of Clinical Development and Operations at Oncolytics. "The compelling findings from this phase 2 study highlight the potential of pelareorep to address the critical unmet need in pancreatic cancer by reversing the immunosuppressive TMEs that often limit the efficacy of checkpoint inhibitors. The anti-cancer activity demonstrated in this study bodes well for a successful outcome in our GOBLET trial, which includes a cohort evaluating pelareorep and the PD-L1 inhibitor atezolizumab in combination with chemotherapy as first-line therapy in metastatic pancreatic cancer patients."
Oncolytics plans to further develop pelareorep-checkpoint inhibitor combination therapy in pancreatic cancer in collaboration with Roche and AIO-Studien-gGmbH (AIO) through the GOBLET (Gastrointestinal tumOrs exploring the treatment comBinations with the oncolytic reovirus peLarEorep and anTi-PD-L1) study, a phase 1/2 multi-center trial designed to investigate the use of pelareorep in combination with Roche's anti-PD-L1 inhibitor atezolizumab (Tecentriq) in patients with metastatic pancreatic, metastatic colorectal and advanced anal cancers.
Back To Top
---
Trial Shows Promising Combination Therapy for Pancreatic Cancer . Appl Rad Oncol.
By
News Release
|
May 20, 2021
About the Author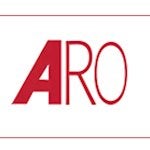 News Release