Varian Reports Second Quarter Summary, Withdraws 2020 Guidance
By News Release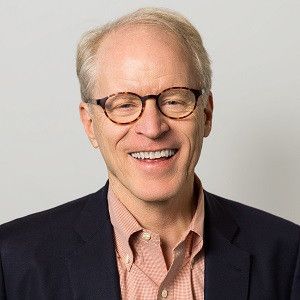 Varian has announced its second quarter fiscal year 2020 results. A summary of updates includes:
Oncology Systems gross orders grew 1% in dollars or 2% in constant currency in the quarter; trailing twelve months gross orders grew 5% in dollars or 6% in constant currency
15 EthosTM orders received, including 11 in North America, 3 in Europe and 1 in Asia-Pacific
Two Proton orders awarded in Asia-Pacific
Total company revenues grew 2% in dollars, or 3% in constant currency, to $794 million; organic revenues declined 1% (Excludes the year-over-year impact of foreign exchange rates and growth from CTSI and Interventional Solutions businesses)
GAAP operating earnings declined 50% at 6.9% of revenues; non-GAAP operating earnings declined 14% at 12.9% of revenues
GAAP net earnings per diluted share of $0.47; non-GAAP net earnings per diluted share of $0.85
The company is withdrawing fiscal year 2020 guidance due to uncertainty surrounding the severity and duration of COVID-19
"On behalf of everyone at Varian, I want to express our gratitude to all individuals on the frontlines dedicated to fighting this global pandemic. I also want to thank Varian employees worldwide who continue to focus on cancer patients receiving vital care during these turbulent times," said Dow Wilson, (pictured above), Chief Executive Officer of Varian. "While COVID-19 has created some unique challenges, our business has solid liquidity and is well-positioned strategically and organizationally to navigate through this challenging environment, continue to grow our market leadership, and deliver best-in-class solutions to cancer patients globally."
Non-GAAP net earnings and non-GAAP net earnings per diluted share are defined as GAAP net earnings and GAAP net earnings per diluted share adjusted to exclude the amortization of intangible assets and amortization of inventory step-up, acquisition and integration-related expenses or benefits, impairment charges, significant litigation charges or benefits, legal costs, gains and losses on equity investments, and significant non-recurring tax expense or benefits. Reconciliation of GAAP and non-GAAP financial measures can be found at the end of the press release.
The company ended the quarter with $668 million in cash and cash equivalents and $521 million in debt. Net cash provided by operating activities was $22 million. During the quarter, the company invested $40 million to repurchase three hundred and fifteen thousand shares of common stock.
Impact of COVID-19 Pandemic
The impact of the pandemic in the quarter has varied by region based on the stage of containment and government actions. The impact on revenues in the quarter was primarily due to timing delays associated with installations and acceptance of the company's products and solutions, as well as delays in the delivery of interventional oncology procedures. As shared in the March 9 press release, the preliminary impact from COVID-19 for the fiscal second quarter was limited to the Asia-Pacific geography. Between March 9 and the end of the quarter, the pandemic spread and impacted the company's operating performance in the Americas and EMEA (Europe, Middle East, India, and Africa) geographies. The company estimates the operational delays after March 9 negatively impacted revenues in those two geographies by approximately $30 million. This was partially offset by better performance across Asia-Pacific during the last three weeks of the quarter as China and South Korea began to recover from the pandemic.
Oncology Systems Segment
Oncology Systems revenues totaled $761 million, up 2%. GAAP operating earnings were $111 million, down 16%. Gross orders were $773 million, up 1%. Gross orders in the Americas were down 3%, including North America down 1%. In EMEA, gross orders rose 11% driven by two large orders, in Russia and the United Kingdom. In Asia-Pacific, gross orders were down 5%. Gross orders globally were impacted by delays related to COVID-19.
Proton Solutions Segment
The company received two new system orders in Asia-Pacific in the quarter. Proton Solutions revenues totaled $22 million, down 32%. Operating earnings benefited from higher service revenues which were offset by project mix.
Other Segment
Revenues for the Other segment were $12 million. The Other segment is comprised of the Interventional Solutions business, including cryoablation, embolic microspheres, and microwave ablation. Additionally, it includes investments in cardiac radioablation.
Non-GAAP Adjustments
GAAP operating earnings and GAAP EPS included a $41 million impairment of loan receivables from California Proton Therapy Center and a $9 million benefit from the reversal of acquisition-related earnouts.
Guidance Withdrawn for Full Fiscal Year 2020
Since the previous update provided by the company on March 9, 2020, the severity of the COVID-19 pandemic has expanded globally and resulted in a shift in the macroeconomic environment. The uncertainty around the severity and duration of COVID-19 has impacted the company's ability to reliably estimate the financial impact of the pandemic for the balance of the fiscal year. As a result, the company is withdrawing its fiscal year 2020 guidance. Additionally, as a precautionary measure, the company has paused share buybacks to preserve liquidity.
Back To Top
---
Varian Reports Second Quarter Summary, Withdraws 2020 Guidance. Appl Rad Oncol.
By
News Release
|
May 05, 2020
About the Author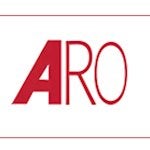 News Release