GE Healthcare, SOPHiA Genetics Collaborate to Advance Cancer Care
By News Release
GE Healthcare and SOPHiA Genetics announced an agreement to collaborate on advancing cancer care with the goal of better targeting and matching treatments to each patient's genomic profile and cancer type, helping to ensure the most effective and personalized treatment.
The companies aim to develop new artificial intelligence (AI)-powered analytics and workflow solutions to serve both the clinical and biopharma markets. They'll be deploying GE Healthcare's extensive medical imaging and monitoring capabilities and Edison platform-enabled data aggregation with the SOPHiA DDM cloud-based software-as-a-service analytics genomic insights platform and related solutions, which are available in more than 750 hospitals, laboratories and biopharma companies.
GE Healthcare has expertise in clinical workflows, deep-learning AI algorithms for image reconstruction and image segmentation, analytics and standardization, while SOPHiA GENETICS is a pioneer in data-driven medicine. Their cloud-based software-as-a-service analytics platform uses AI and machine learning to generate actionable insights for clinicians and researchers from complex multimodal datasets. The companies aim to break down the data silos across instruments and sites that so often delay or even prevent patients from getting the most appropriate treatment both in cancer and in other diseases.
GE Healthcare is utilizing its Edison platform to integrate data from diverse sources, such as electronic health records (EHR) and radiology information systems (RIS), imaging and other medical device data. This integrated data can be used to develop and deploy AI enabled solutions to help simplify oncology patient workflows, better understand increasingly complicated clinical patient data, and compare data from patient to patient.
"The integration of genomics-based artificial intelligence into oncology workflow solutions would be a major breakthrough for integrated cancer medicine and for future clinical research, which increasingly depend on the ability to select those patients most likely to respond to new therapies," said Jan Makela, President & CEO, Imaging at GE Healthcare. "This collaboration represents another step in GE Healthcare's vision of making precision health—more efficient and personalized care—a reality."
"By bringing together our global platform and insights-sharing network with GE Healthcare's international reach and cutting-edge products, healthcare professionals will be able to leverage their expertise and work together for the benefit of patients all over the world. Cancer patients will be able to receive equal access to better diagnoses and treatments through secure data pooling and knowledge sharing, unlocking the promise of data-driven medicine at scale," said Jurgi Camblong, co-founder and CEO, SOPHiA GENETICS.
Next-generation sequencing (NGS) is rapidly becoming a new standard of care in cancer diagnostics, particularly as novel therapies require genomic information to be prescribed in a personalized way. Today, these sets of information and insights are often bespoke and difficult for clinicians to easily and quickly obtain and recall along the patient care journey.
Back To Top
---
GE Healthcare, SOPHiA Genetics Collaborate to Advance Cancer Care. Appl Rad Oncol.
By
News Release
|
July 06, 2021
About the Author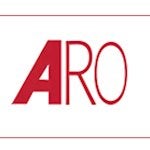 News Release