Inaugural SNMMI Sam Gambhir Trailblazer Award Goes to Dr Andrei Iagaru
By News Release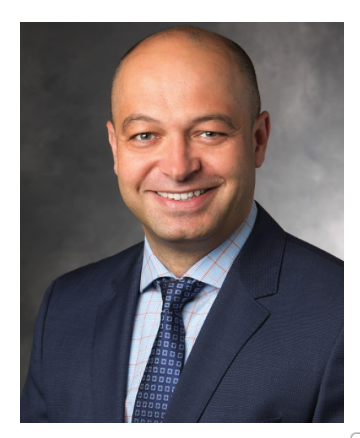 Andrei Iagaru, MD, FACNM, professor of radiology (nuclear medicine) and chief of the Division of Nuclear Medicine and Molecular Imaging at Stanford University, in Stanford, California, has been named as the first recipient of the Sam Gambhir Trailblazer Award. Dr Dr Iagaru was presented the award by the SNMMI at its 2022 Annual Meeting.
Created in memory of Sanjiv Sam Gambhir, MD, PhD, who passed away in July 2020, the Sam Gambhir Trailblazer Award honors outstanding achievement in excellence in transformative research (either basic science, translational science or clinical science) and exceptional mentorship for mid-career professionals.
Dr Iagaru has played an active role in research in PET/MRI and PET/CT for early cancer detection, clinical translation of novel PET radiopharmaceuticals, peptide-based diagnostic imaging and therapy, and targeted radionuclide therapy. As chief of the Division of Nuclear Medicine and Molecular Imaging at Stanford, he leads a well-respected team of faculty, residents and fellows, and technologists.
"I had the pleasure of working with Sam for many years at Stanford, first as his trainee, later as faculty, and am incredibly humbled and honored to be the first recipient of this award in his name," said Dr Iagaru. "Sam was a wonderful colleague, mentor, and friend to me and is a legend in the field. His contributions to nuclear medicine and molecular imaging are unparalleled. I am receiving this award on behalf of all my colleagues at Stanford. We will continue to carry forward Sam's vision for collaborative work to advance early cancer detection and precision health."
Dr Iagaru attended medical school at Carol Davila University of Medicine in Bucharest, Romania, and completed an internship at Drexel University College of Medicine in Philadelphia, Pennsylvania. He completed his residency at the University of Southern California (USC) Keck School of Medicine, Los Angeles, in the Division of Nuclear Medicine, where he was chief resident. After finishing his residency, Dr Iagaru completed a PET/CT fellowship at Stanford University's School of Medicine in the Division of Nuclear Medicine.
Since joining the faculty at Stanford 14 years ago, Dr Iagaru has received several awards, including the SNMMI Image of the Year Award, Aunt Minnie Best Radiology Image, Western Regional Society of Nuclear Medicine and Molecular Imaging (WRSNMMI) Scientist Award, SNMMI Nuclear Oncology Council Young Investigator Award, WRSNMMI Sanjiv Sam Gambhir Distinguished Scientist Award, and Department of Defense Impact Award. He also received awards for Stanford Radiology Clinician Educator of the Year, Stanford Radiology Clinician of the Year, and Stanford Radiology Faculty of the Year. Dr Iagaru has presented more than 300 abstracts at national and international meetings and published more than 200 papers in peer-reviewed journals, as well as eight book chapters and one book.
"Sam is greatly missed by us all in the nuclear medicine and molecular imaging community, and we are proud to honor him with this new award," noted SNMMI president Richard Wahl, MD, FACNM. "Andrei is immensely respected in the field by his colleagues both for his work and for his mentorship. He embodies the spirit of innovation and collaboration for which Sam Gambhir was so well known and is certainly highly deserving of this award."
Back To Top
---
Inaugural SNMMI Sam Gambhir Trailblazer Award Goes to Dr Andrei Iagaru. Appl Rad Oncol.
By
News Release
|
June 14, 2022
About the Author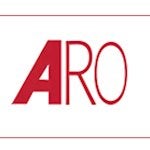 News Release