Men Experience Fewer Side Effects With MRI-Guided Radiotherapy for Localized Prostate Cancer
By News Release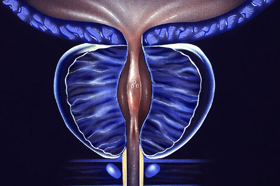 The precise targeting capabilities of MRI guidance resulted in fewer toxicities and better quality of life, as judged by patients and the doctors treating them, according to new research from UCLA Jonsson Comprehensive Cancer Center. This clinical trial, Magnetic Resonance Imaging-Guided Stereotactic Body Radiotherapy for Prostate Cancer (MIRAGE), was led at UCLA and included 154 analyzable patients with prostate cancer who were randomized to either a CT-guidance arm (76 patients) or an MRI-guidance arm (78 patients).
Results from MIRAGE, the first randomized phase III clinical trial to directly compare MRI-guided stereotactic body radiotherapy (SBRT) with the same therapy guided by CT, are published in JAMA Oncology. They confirm interim findings presented at the 2022 ASCO Genitourinary (GU) Cancers Symposium in San Francisco. The MRI-guided radiation therapy was delivered by MRIdian (ViewRay, Inc.).
"MRI guidance offers several advantages over standard CT guidance, most notably the ability to dramatically reduce planning margins, providing more focused treatment with less injury to nearby normal tissues and organs," said Amar Kishan, MD, a radiation oncologist at the David Geffen School of Medicine at UCLA and the UCLA Jonsson Comprehensive Cancer Center and the study's lead author. "MRI technology is more costly than CT, both in terms of upfront equipment expenses and longer treatment times, which is one reason our study set out to determine if MRI-guided technology offers tangible benefits for patients."
Acute grade ≥2 GU toxicity rates were significantly lower with MRI guidance vs. CT guidance (24.4% in the MRI group vs. 43.4% in the CT group). Acute grade ≥2 GI toxicity rates were also significantly lower with MRI guidance (0.0% in the MRI group vs. 10.5% in the CT group). On multivariate analysis, which controls for differences in the use of a rectal spacer, prostate size, and baseline urinary symptoms, the MRI-guided arm was associated with a 60% reduction in odds of grade ≥2 GU toxicity.
More notably, there were improvements in multiple patient-reported outcomes. Significantly more patients receiving CT-guided SBRT experienced large increases in urinary symptoms, as measured by a >15 points increase in International Prostate Symptom Score (IPSS) (6.8% in the MRI group vs. 19.4% in the CT group). Similarly, a significantly greater percentage of patients experienced a clinically notable decrease in bowel-related quality of life with CT-guided, as measured by the Expanded Prostate Cancer Index Composite-26 (EPIC-26) survey (25.0% in the MRI group vs. 50.0% in the CT group). Finally, though it is too early to conclude, as more than 2/3rds of men on the trial received hormonal therapy, exploratory analysis in men who did not receive hormonal therapy showed that patient-reported sexual-function scores (by EPIC-26) decreased more in men receiving CT-guided SBRT.
"To our knowledge, this trial is the first phase III randomized controlled trial comparing MRI guidance to CT guidance in any disease site," said Dr Steinberg, Professor and the Chair of the Department of Radiation Oncology at UCLA and the study's senior author. "MRI-guided radiation has apparent theoretical benefits in this treatment scenario, and it was important to conduct a rigorous comparison. Given the significance of the outcomes realized, we've evolved our prostate cancer treatment approach at UCLA to preferentially utilize MRI-guided SBRT."
Stereotactic body radiotherapy for prostate cancer usually delivers radiation in five or fewer precisely targeted doses. It is an established and generally well tolerated form of treatment, but it can cause toxicities resulting in urinary, bowel and sexual dysfunction. A unique aspect of the study was its inclusion of outcome measures assessed by patients as well as physicians. From both perspectives, MRI-guided therapy was associated with fewer side effects and better quality of life over at least three months of follow-up.
"In this trial, we demonstrated that the reduction in treatment volumes facilitated by MRI guidance leads to a significant reduction in moderate physician-scored toxicity and to a reduction in the proportion of patients noting significant decrements in patient-reported outcome metrics in the near term," said Dr Kishan. "Although additional studies will need to confirm these benefits over time, we're hopeful that these results will lead to better outcomes for men with prostate cancer."
The 2-millimeter margin used with MRI-guidance in the trial is narrower than has been used in any previous large study. Unlike CT, MRI technology can monitor prostate motion directly, and it offers improved soft tissue contrast, improving the accuracy of alignment prior to radiation.
Back To Top
---
Men Experience Fewer Side Effects With MRI-Guided Radiotherapy for Localized Prostate Cancer. Appl Rad Oncol.
By
News Release
|
January 12, 2023
About the Author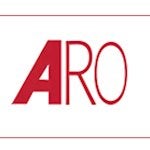 News Release