New Data Supports Clinical Value of Oncotype DX Test for Personalizing Breast Cancer Treatments
By News Release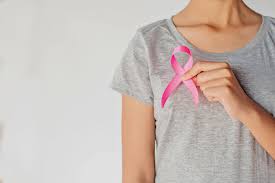 New data from the RxPONDER study presented at the 2021 San Antonio Breast Cancer Symposium (SABCS) supports the clinical value of the Oncotype DX Breast Recurrence Score test. The study led by the SWOG Cancer Research Network, and sponsored by the National Cancer Institute (NCI) provides further evidence that the test identifies the majority of women with early-stage, node-positive breast cancer who can avoid chemotherapy.
"New findings presented at SABCS 2021 add to the wealth of data highlighting the role of the Oncotype DX® test in providing critical information to personalize and improve the quality of breast cancer treatment decisions," said Rick Baehner, MD, chief medical officer of Precision Oncology at Exact Sciences. "Additionally, we are encouraged by results from a study validating our new 16-gene genomic radiation therapy signature in development, showing promise in identifying women with early-stage breast cancer who may be able to forgo irradiation following breast conserving surgery. Like the critical chemotherapy answer we are providing women with the Oncotype DX test, being able to offer clear guidance to radiotherapy benefit enables patients to avoid over- or under-treatment and further personalize their treatment plans."
Following the recent publication of initial study results in The New England Journal of Medicine, updated data were presented in an oral session at SABCS by Dr. Kevin Kalinsky, study lead investigator. In an analysis with longer follow-up (median 6.1 years), the investigators reported that postmenopausal women with 1-3 positive nodes and Recurrence Score results 0-25 continue to not benefit from adjuvant chemotherapy. In addition, a new analysis of distant recurrence-free interval (defined as time to distant recurrence or death from breast cancer) showed that premenopausal women with Recurrence Score results 0-13 received a modest 2.3% absolute benefit at five years. For those with Recurrence Score results 14-25 the benefit was 2.8%.
Approximately one-third of patients diagnosed with hormone receptor (HR)-positive, HER2-negative early breast cancer have a tumor that has spread to their lymph nodes. The vast majority of these patients currently receive chemotherapy even though approximately 85% of them have Recurrence Score results 0 to 25. In addition, approximately two out of three early-stage breast cancer patients are postmenopausal.
The study, presented at SABCS in a poster session, applied the 16-gene radiation therapy signature to 132 patients enrolled in the Princess Margaret Trial, which randomized patients ages 50 or older to radiotherapy and tamoxifen or tamoxifen alone after breast conserving surgery. The results, in a treatment cohort in line with the current standard of care, support previous validation study data suggesting that the 16-gene radiation therapy signature may be used to identify patients with a low risk of locoregional recurrence who will not experience significant benefit from adjuvant radiotherapy. The 16-gene radiation therapy signature was developed by PFS Genomics, a company acquired by Exact Sciences earlier this year.
Back To Top
---
New Data Supports Clinical Value of Oncotype DX Test for Personalizing Breast Cancer Treatments. Appl Rad Oncol.
By
News Release
|
December 08, 2021
About the Author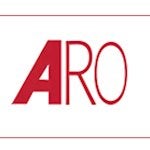 News Release