PSMA PET Imaging Accurately Detects Hepatocellular Carcinoma
By News Release

New research indicates that Prostate-Specific Membrane Antigen (PSMA) PET/CT is more accurate than conventional CT in detecting hepatocellular carcinoma metastases. PSMA PET imaging was also found to be associated with a change of management for nearly half of the patients, allowing them to receive the most effective treatment for their disease. The study, titled "68Ga-Ga-PSMA-11 PET/CT improves tumor detection and impacts management in patients with hepatocellular carcinoma," was published in the September issue of The Journal of Nuclear Medicine.
Despite the availability of a growing number of local and systemic therapies for hepatocellular carcinoma, patient survival remains short. Accurate staging is critical for management decisions.
"With more accurate imaging for staging of patients, we can identify early on patients who could benefit from particular treatments, like chemotherapy, which has an impact on survival and quality of life," said Nader Hirmas, MD, physician scientist at the department of nuclear medicine at Essen University Hospital in Essen, Germany.
Hepatocellular carcinoma is typically diagnosed with conventional imaging, like CT or MR. Recent research, however, has shown that hepatocellular carcinoma has PSMA on the surface of its cancer cells. To explore this discovery, study authors assessed the impact of PSMA PET imaging on patients with hepatocellular carcinoma and compared it to CT.
The retrospective study included 40 patients who received imaging with 68Ga-Ga-PSMA-11 PET/CT. Patients received a CT as well as a PSMA PET scan. Three blinded nuclear medicine physicians determined the presence of hepatocellular carcinoma in the liver and elsewhere in the body based on the CT images and the PSMA PET images separately, and lesions were validated by follow-up imaging or biopsy. Researchers then compared the detection rates for each imaging modality, as well as changes made in staging, grouping and management plans of patients.
Results indicate that PSMA PET and CT are similar in diagnosing hepatocellular carcinoma in the liver, but that PSMA PET is more accurate for tumors that have spread beyond the liver. With a more accurate diagnosis of the locations of the hepatocellular carcinoma tumors, the original management plan changed in 19 of the 40 patients-almost half of the patient sample-leading towards a shift towards systemic therapy.
"We hope that this study encourages more research into the topic, so that multi-disciplinary oncology practices and guidelines would use PSMA PET in the diagnosis of hepatocellular carcinoma," noted Wolfgang Fendler, MD, vice chair of nuclear medicine at the Essen University Hospital in Essen, Germany. "More broadly, it shows that many of the molecular imaging techniques could supplement or even outperform conventional imaging in the diagnosis of particular tumors."
Back To Top
---
PSMA PET Imaging Accurately Detects Hepatocellular Carcinoma. Appl Rad Oncol.
By
News Release
|
October 01, 2021
About the Author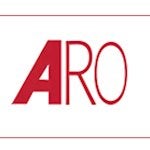 News Release