Updates to Pancreatic Cancer Clinical Trial
By News Release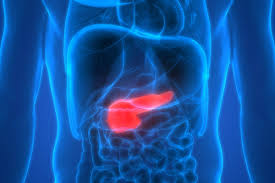 New updates to Precision PromiseSM, the Pancreatic Cancer Action Network (PanCAN) adaptive clinical trial, include the addition of an investigational treatment from global healthcare company, Novartis, as well as the opening of five additional sites across the country. PanCAN's Precision Promise, launched in 2020, is working to revolutionize the clinical development paradigm for this disease by enabling a faster, more efficient, and patient-centric approach to developing new treatment options and improving outcomes for pancreatic cancer patients.
PanCAN's novel clinical trial tests the efficacy of investigational pancreatic cancer therapies – including this new drug combination from Novartis –more efficiently by requiring fewer patients to understand if a potential new therapy is working. Through Precision Promise, Novartis will be testing canakinumab (IL-1 beta inhibitor) and spartalizumab (PD-1 inhibitor) in combination with nab-paclitaxel and gemcitabine. This new therapeutic combination will be made available to patients through Precision Promise as each clinical trial site fully activates the new protocol. Interested patients should inquire with their physicians regarding availability at their local site.
"The adaptive nature of Precision Promise allows us to regularly bring on innovative investigational therapies to study against the current standard of care and we are thrilled to be bringing an investigational treatment option from Novartis into the fold," said Julie Fleshman, JD, MBA, president and CEO of PanCAN.
In addition to bringing Novartis' investigational treatment into the study, PanCAN has announced the addition of five new sites to the already fifteen active sites where pancreatic cancer patients will be able to access the trial. The new sites designated include:
Harold C. Simmons Comprehensive Cancer Center (Dallas, Texas)
Huntsman Cancer Institute at the University of Utah (Salt Lake City, Utah)
Mayo Clinic Cancer Center (Rochester, Minn.)
Sylvester Comprehensive Cancer Center (Miami, Fla.)
University of Michigan Rogel Cancer Center (Ann Arbor, Mich.)
Following the activation of these additional five institutions, PanCAN expects to also add 10 more sites by early 2023, bringing Precision Promise to a total of 30 top cancer centers nationwide and doubling the footprint of the trial.
"Pancreatic cancer patients deserve better treatment options," said Fleshman, "We're hopeful that by expanding access of Precision Promise to more diverse populations and thirty total sites by early 2023, we'll be able to deliver results that will improve patient outcomes in the future."
Back To Top
---
Updates to Pancreatic Cancer Clinical Trial. Appl Rad Oncol.
By
News Release
|
April 04, 2022
About the Author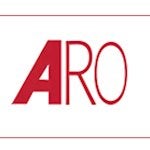 News Release