Varian Showcases Advanced Imaging, Efficiency Gains, and Commitment to Research at ASTRO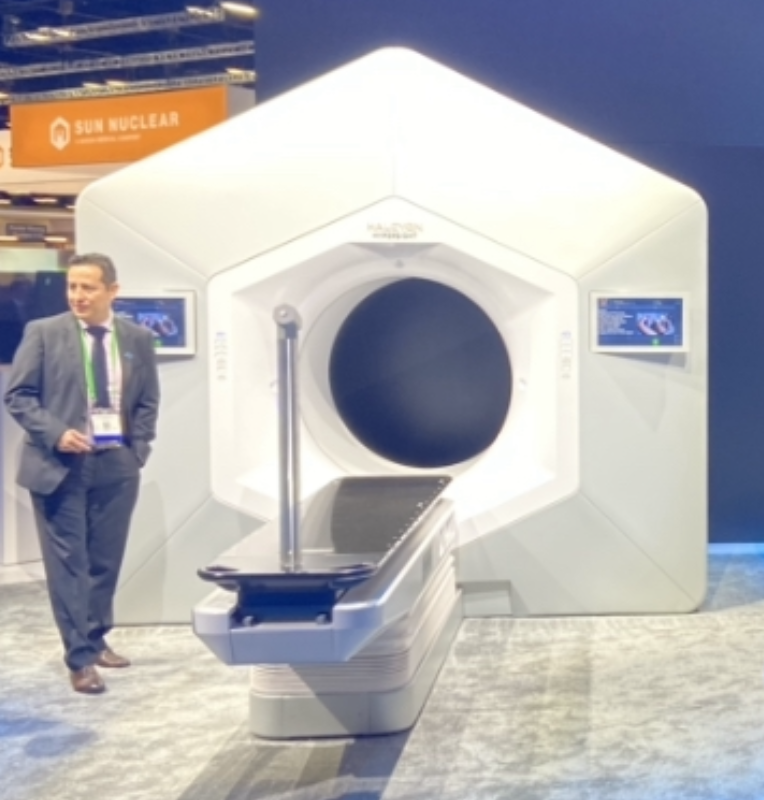 Varian, a Siemens Healthineers company, highlighted its products and solutions that are designed to drive efficiency for clinicians and enable improved patient access to radiation therapy at the ASTRO annual meeting held Oct. 23-26 in San Antonio. The company also focused on the impact of clinical oncology research and Varian's support of clinical trials.
The company showcased the Halcyon system, which enables efficient, image-guided radiotherapy. Halcyon features RapidArc treatment technology for intensity-modulated radiation therapy (IMRT). At ASTRO, Varian unveiled a significant update to its CT imaging component called HyperSight. The cone-beam CT enables faster imaging, better contrast, and larger images for a "revolution in resolution," an epic advancement according to Kevin O'Reilly, president of Radiation Oncology Solutions for Varian.
"It's the largest panel that's ever been deployed in radiation oncology for imaging during treatment, but it's really much more than that. The image resolution that we're able to get with HyperSight is roughly the same quality that you would get outside on the CT simulator, which opens up many opportunities to think differently about how to use this technology," O'Reilly said. "[Clinicians are] going to be able to make different clinical and workflow choices, and may be able to treat new types of patients in potentially improved ways due to the insights they're now able to get from these images."
Changing the nature of how therapy is delivered is what Varian is all about, O'Reilly noted, pointing out the various ways their solutions drive efficiency in the clinic. He noted that through technologies like Halcyon, the Ethos therapy system, and the TrueBeam radiotherapy system, they're applying interoperability, automation, and workflow improvements to maximize the impact of radiation therapy for more patients.
"Something that would have taken hours to do, we can now deliver in 15 minutes," O'Reilly said, noting that by enabling people to "create time," health care can reimagine what time-to-treatment initiation (TTI) means, reducing it from weeks to potentially hours.
Varian also reaffirmed its commitment to clinical research as part of its leadership role in cancer technology at ASTRO. With the introduction of new technologies, institutions often struggle to incorporate changes into daily workflow. The challenges of figuring out who benefits from a technology, and when, and how exactly it should be used can be a challenge, O'Reilly explained.
"Slowly, our customers build a body of knowledge, [from] the body of clinical research that allows them to understand those questions. For Varian, we've really embraced the idea of parallel clinical research. We can help clinicians around the world understand how they might adopt technology faster and get that benefit to their patients faster. For the first time, we've launched a number of clinical trials, many of them focused on the concepts of adaptive radiotherapy," O'Reilly said, adding that numerous interventional oncology trials are also underway.
Ricky Sharma, vice president of clinical affairs, also highlighted JAMA Oncology's recent publication of the very first proton Flash (ultra-high-dose-rate radiation therapy) clinical trial in patients with cancer as novel and impactful. The findings of FAST-01—FeAsibility Study of Flash therapy for the Treatment of Symptomatic Bone Metastases—were presented at the meeting, informed by years of preclinical work and designed by Varian and multiple centers in the FlashForward Consortium, including the Cincinnati Children's/University of Cincinnati Medical Center Proton Therapy Center.
"It's really exciting because this could be the next-generation radiobiology. It's ultra-high-dose-rate delivered in a fraction of a second. In the preclinical animal data, it appears to spare normal tissue so it could be much less toxic than traditional radiation therapy," Sharma said, noting that this is a first-in-human trial, and eventually we hope to see larger trials.
Back To Top
---
Varian Showcases Advanced Imaging, Efficiency Gains, and Commitment to Research at ASTRO. Appl Rad Oncol.
About the Author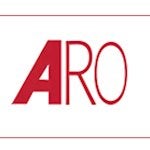 Kerri Reeves is a freelance writer based in Ambler, PA.